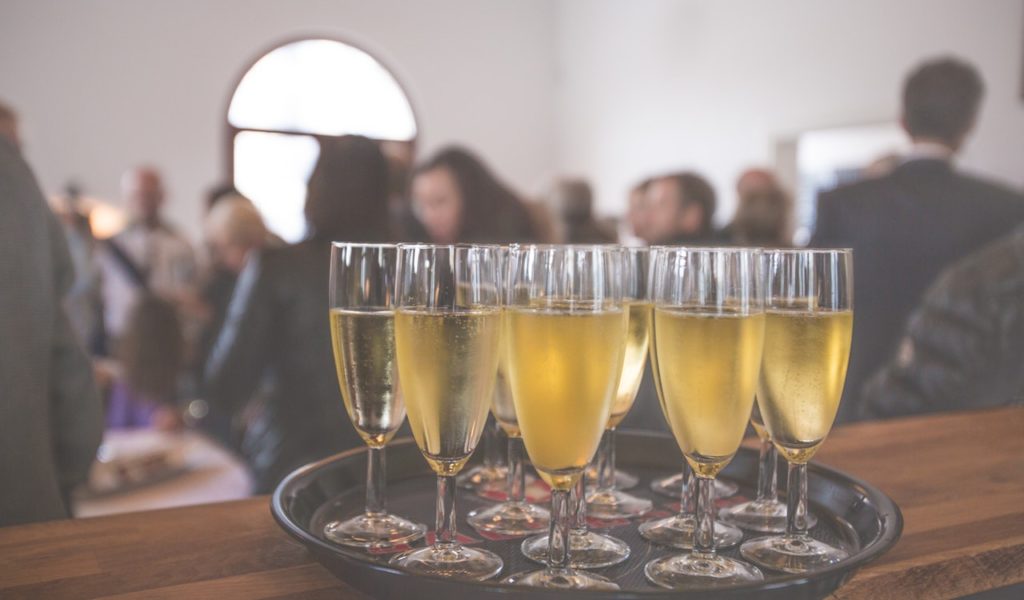 "It's fine to celebrate success, but it is more important to heed the lessons of failure" – Bill Gates
In this article, the last of 5, I will explain why I believe it is important to celebrate achievements, but only while realising that in doing so, you are at the beginning of a new venture.
Truly Independent was given authorisation to advise customers in financial services on 23 February 2010. Next year sees our anniversary hit 10 years. Time has gone by so fast but when I reflect on each passing event in our journey to success, time has been kind of slow. Although we have achieved a lot, I would have liked to have hit our targets much faster. Our position at 10 years, should ideally have been achieved in 5; well that was the plan and to do it with little or no investment.
I have built a business where our growth can be best described as organic. We focused on steady, sensible, careful and diligent progress that is efficient. Meaning, we have spent nothing on growth until it was first earned. The disadvantage of this method of growth is one of time seemingly moving faster than growth. There is the feeling that significant growth is never going to happen and the risk of slow growth is one of being falsely accused of being just another company where ambition outweighs reality.
However, on the flip side, while other firms with earlier investment appear to have faster growth, greater strength and hence greater value, this too can be a false impression. Fast growing firms can spend their capital investment poorly and often bypass the concept of efficiency. Instead they focus on huge turnover before profits in a bid to reap the profits much later. Such firms are 'build to sell' firms and should be avoided, especially if you are a self-employed financial adviser and your business success relies on long term consistency and minimal client disruption.
We are not a build to sell firm, we are a build to grow firm. At 10 years, we are a firm with robust and highly efficient processes and profitable. Growing steadily year on year. Now, after 10 years of design and re-design of our processes, of the endless sharpening of functions, real stress testing of our grit and will power; we are poised for a significant boost to our fortunes and a momentum to be the number one IFA in the UK.
For an analogy, consider the story of the tortoise and the hare. In that story, we know that the hare races out in front of the slow lumbering tortoise, only to feel so far ahead that there is time to relax and rest. This run and rest approach continues to falsify the hare's progress. Like a business that raises huge capital at the outset, only to find they need to stop and raise even more capital when profits don't yet arrive. But the slow steady progress of the tortoise has no breaks, no time lags, and no rest points. He just keeps moving.
Truly Independent has grown well without the significant investment that our immediate competitors have had. Like the hare, our competitors have raced ahead and look to have a compelling advantage over us. But they are not efficient! Their processes are not refined and when they realise this, it will be too late.
The next 10 years
We will celebrate out 10 year anniversary and all our advisers will be invited to a one off, special event next Spring. Where we will celebrate our success.
However, we will celebrate our success with a plan for the next 10 years where our advisers will not only be assured of maintaining their independent advice status, but where we can offer a 'buy-out' plan at their retirement. I am determined to make this happen. A retirement acquisition plan that the 'hares' of this industry cannot promise, because of course their plan is to sell out completely without a care for their advisers.
Our next 10 year plan is to grow to become the number one UK independent financial advice firm. A firm where everyone, no matter their financial standing, can have access to a financial adviser in their area, who provides financial advice that is specific to them, that is unbiased and truly independent. In 10 years time, I am convinced that no other firm in the UK today will offer this UK wide financial advice model. Those firms that do not have UK coverage, will offer restricted financial advice only.
If you are a financial adviser, liking the sound of our next 10 year plan, and want to be part of it, then contact us for a discovery session to find out more.
Remember, we all know who won the race between the tortoise and the hare.