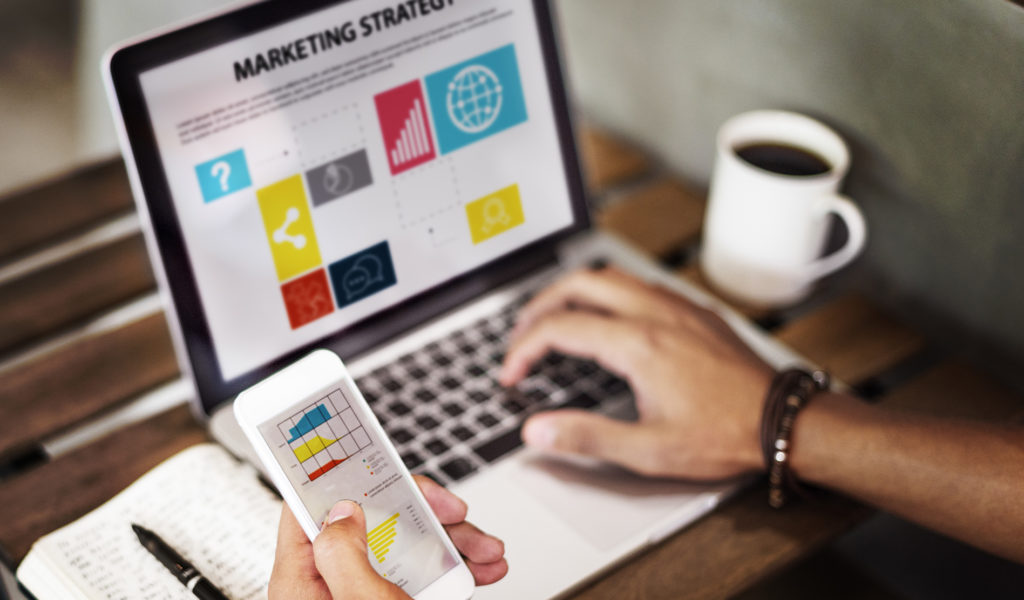 Here at Truly Independent we understand the importance of marketing. Not only for our own brand, but for our financial advisers as well. Thanks to our in-house marketing team our advisers receive regular new client enquires, in fact so far this year we have had 315 online enquires. That is a 50% increase from last year's total of 209, whereas last year was a 34% increase from the previous. As you can see the number of enquiries is steadily increasing year on year which reflects strongly upon our effective marketing activities.
Regular social media postings drive clients to our web pages, from there they can look up their closest adviser. We top searches on Google across all areas of the UK and have had over 34,000 visits to our client facing webpage so far this year. On average our advisers increase their income in the first year of joining by 12%. Our advisers, therefore, have high average new business production compared to many advisers stuck on servicing. Continue reading to find out about some of the marketing strategies we conduct.
Blog Posts
We post weekly informative blog posts on our website and social media accounts. The blog posts focus on different subjects that are relevant to your clients ranging from setting financial goals to pension advice. The goal of providing this service is to increase website views and Google rankings by providing free useful information. Advisers who are on our Professional marketing plan can have these blogs posts duplicated to their own website which will drive client number to your website directly.
Facebook Ads
Facebook can now be considered one of the most popular and effective marketing platforms available. The social media website currently has 2.89 billion active accounts, which is an incredible 36.5% of the global population. With an almost limitless audience that openly provides information such as age, gender, hobbies, interests etc, it is easy to see why marketing on Facebook is hugely effective. Due to this information, we can target the exact type of clients that are likely to require financial advice. This means that every penny of your marketing budget can be put to good use. Here at Truly Independent we will manage your entire Facebook marketing campaign for you. You simply tell us your budget and services and we will do the rest.
Google Ads
Alongside Facebook, Google can be considered the most popular marketing platform. Google Ads is Google's online advertising program. Like Facebook, Google Ads allows us to create online ads that will reach audiences that are interested in the services you have to offer. There are many benefits to using Google ads such as the massive reach available. The search engine handles 2+ trillion searches a year. Perhaps the biggest difference between Google Ads and Facebook ads is that the clients reached on Google are actively searching for something relevant to you so are more likely to click. Facebook on the other hand pops an advert on their newsfeed whether they are currently needing that service or not. As with Facebook ads, you simply set your budget and provide a few other details. We will then manage your ads for you, allowing you to focus on growing your business.
Email Marketing
Using our sophisticated CRM software Keap, we can send and create targeted email campaigns to help grow your business. We regularly send out marketing emails to drive traffic to our website, in fact in the last 30 days over 180,000 emails have been sent. Once a potential client reaches our website, they can find their closest financial adviser. On top this you can also import all of your clients and send them marketing campaigns. These will come from your email address and with your signature, but we will create, design and distribute for you.
Personalised Website
Once an adviser joins Truly Independent, they will be added to the Truly IFA website, and will be discoverable via their location. As an additional option individual IFAs can have their very own personal website featuring:
Leading IFA name web address
Responsive navigation
Truly branded magazines and regularly updated news section
Your contact information and location
Your own personal bio, including specialties and photograph
Website menu with services, calculators and more
Marketing Packages
There are 3 marketing packages for you to choose from, Professional, Business and Enterprise
Professional
We can manage your website and keep it up to date with new, engaging content such as weekly blog posts and digital version of the TIPS magazine. Fresh content is great for SEO and interacting with clients. It also gives you the ability to add new pages to your website and update any information when you need to.
Business
It's great having a website, but it's also important that people can find it too. We help to promote your website on various digital platforms such as Google AdWords and Facebook Ads – driving traffic to you for greater awareness and lead generation. This package also includes the website management provided in the Professional package.
Enterprise
Using our sophisticated CRM, we can import your clients and send email marketing campaigns to them. They will come from your email address and have your signature – but we'll create, design and distribute. We can also send out automated birthday messages. This package includes all the features of the Professional and Business packages.
For more information book a discovery session. In these sessions we will delve deeper into your current situation, discuss your ambitions and identify the barriers that are preventing you from being happier and more successful. To book one click here